EDGE Media Network – One would be hard-pressed to find someone living today, of any generation, whose life hasn't been touched in some way by the work of Walt Disney, whether it be through his films, stage musicals, television show, or theme parks. Just say the phrases "Wonderful World of Disney," "Walt Disney World," "Cinderella," "Peter Pan," or "Beauty and the Beast" and the eyes of children of all ages light up. Sadly, in 1966 we lost Walt Disney too early at the age of 65 to lung cancer. For that reason, cabaret singer, producer, and lung cancer survivor, Hildy Grossman, and her foundation Upstage Lung Cancer, will present the cabaret revue, "When You Wish Upon A Star: A Musical Tribute to Walt Disney" on Tuesday, October 29, at the Mosesian Center for the Arts in Watertown.

Grossman herself will lead a cast of some of the Boston area's finest musical theater and cabaret performers, including Brian De Lorenzo (full disclosure: this writer's husband), James Fernandes, Michael Hammond, Paula Markowicz, and guest, Candy O'Terry, performing some the finest songs, both traditional and contemporary, from Disney's vast oeuvre. The ever-effervescent Emmy-award winning Joyce Kulhawik, a three-time cancer survivor herself, will be the emcee, as she has been for all 11 years that Upstage Lung Cancer has been producing this annual benefit.
Disney's work has managed to stand the test of time, mostly because of the way he tapped into our imaginations, and the humanity he brought to his subjects, not shying away from the shadows, such as becoming orphaned, or being pursued by danger, but then to eventually bring us into the sunlight of happiness. He did this at a time when the world was in turmoil, just following World War I, and then in the thick of the Great Depression, when people needed to be uplifted the most.

It was in 1928, at the age of 27, he pioneered talking animated cartoons with "Steamboat Willie," featuring his creation, Mickey Mouse, only a year after the first talking film, "The Jazz Singer," and with Disney himself providing the voice of Mickey. Even though Disney had 4 films (out of 5) nominated for Best Short Subject (in 1939, and won for "Ferdinand, The Bull"), his real achievement that year was being recognized for his first full length animated film, "Snow White and the Seven Dwarfs," earning a Special Academy Award, which came in the form of one full-size Oscar statuette and seven miniature Oscar statuettes. The award was presented by Shirley Temple. Disney would eventually receive 59 Oscar nominations, winning 22 awards, each total a record that stands to this day.

It may be nearly a century since Disney introduced Mickey Mouse, but Grossman feels Disney's magic still has what it takes to lift us up and infuse joy into our lives. "In this completely stressful world we live in, to have an oasis of familiarity of wonderful memories is really important," opines Grossman. "Disney is part of our blood, our imagination, and provides escape." In fact, the title song of the evening was chosen for just that reason. "This song talks about dreaming, being hopeful, to reach in life," explains Grossman. "There are so many things that beat us down, oppress us, limit us, but to have hopes and fulfill our dreams is important."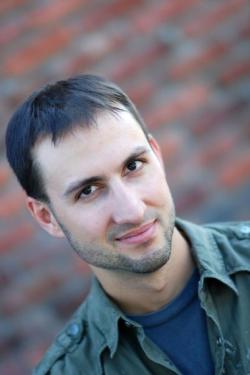 Grossman, a longtime cabaret performer herself, as part of the group, the Follen Angels, has carefully mined a collection of gems from Disney's treasure chest arranged in a sequence of ensemble numbers and solos that speak to this sense of delight and uplift. "This is an evening of joy in an imaginative environment. You know that commercial that says, 'It's not your father's Oldsmobile?" Like that, this is not just 'Bambi' and 'Cinderella,' which we all love, and we tip our hat to that era, but there's so much more," Grossman proclaims. Even some of Disney's more familiar standards will get a fresh high-spirited Manhattan Transfer-like tight harmony treatment, arranged by Grossman and the show's musical director Steve Heck.

For some of us, it may be difficult to separate the songs from Disney films from the films themselves, so integral are the songs to the stories. But Grossman isn't worried. "I think this music for the most part stands on its own. It just does," affirms Grossman. "While it has a contextual place in the films/plays they come from, each song still has a universal message. The songs range from 'Under the Sea,' which James Fernandes sings in a way that makes me laugh till I cry, to 'Santa Fe,' which James also sings, that is about family, yearning to belong, homesickness, and the power of love and being cared for."

Like most of the audience, Grossman and her cast have deep-seated memories and connections with the songs of Disney. "For me," Grossman explains, "I chose a solo, 'Almost There,' from the film 'The Princess and the Frog.' It's about a girl's passion and desire to make something happen. She's almost there. Like we are almost there with lung cancer research. It's a tremendously uplifting and joyful song, and there is promise that we can do something in our lives, in general, and with helping the mission of ULC."

De Lorenzo recalls that he and his family watched "The Wonderful World of Disney" every Sunday night at 7:30, and that of all the Disney films they saw, his favorite was "Mary Poppins." "I think it was the only film soundtrack we owned," remarks De Lorenzo. "I loved Julie Andrews and Dick Van Dyke. And there are so many wonderful Sherman Brothers songs in the film." Even so, De Lorenzo chose "Go the Distance" from "Hercules" as one of his solos "… because, well, who wouldn't want to sing a power ballad with lyrics by David Zippel and music by Alan Menken?" retorts De Lorenzo. For his second solo, he went back to "Mary Poppins" choosing "Spoonful of Sugar," for very personal reasons. "It brings me back to my childhood," reminisces De Lorenzo. "If my sisters and I were sick and had a headache, my Mom would crush half a buffered aspirin and give it to us in a spoonful of Welch's grape jelly, to mask the bitter taste."

O'Terry, radio and television celebrity, and founder and former co-host of WMJX Magic 106.7 Boston's "Exceptional Women" radio show, also went to the film about the enigmatic umbrella-toting nanny, not the original, but instead the recent sequel, for her solo. "I wasn't sure how I would respond to 'Mary Poppins Returns' and was particularly stunned by Emily Blunt's sweet and tender performance of 'The Place Where the Lost Things Go,'" reflects O'Terry. "Any singer knows that the simplest of songs are the hardest to sing and the idea of singing about a mother 'lost, but not forgotten' requires such a soft and honest touch. I'm in love with this song and can't wait to perform it at this very special event."
Entertainment celebrity journalist of television, and now the internet (visit her website joyceschoices.com), Kulhawik recalls "the very first movie I ever saw at a movie theater was Walt Disney's 'Snow White and The Seven Dwarfs.' It had a profound impact on me. I loved the way Snow White looked — and anyone who looked like her from Elizabeth Taylor on (I also secretly loved the way her stepmother the wicked Queen looked too!). I recently saw it again, and realized my love of mystery, the deep dark forest, the world of enchantment, and the movies — were all tied up in those first images imprinted forever on my mind and sensibility by Disney!"

Grossman contemplates that world of enchantment conjured by Disney and the message that it sends to all of us at this time when those of us today most need it, whether looking for an end to world strife, a solution to the divisiveness in our country, or a cure for lung cancer. "Fairy tales have things that scare us. Wicked stepmothers, getting orphaned, getting lost," muses Grossman, "and Disney films show us a path toward hope and survival and ultimately happiness."
Upstage Lung Cancer will present "When You Wish Upon A Star: A Musical Tribute to Walt Disney" on October 29, 7:30 pm at the Mosesian Center for the Arts, 321 Arsenal Street, Watertown, MA. Tickets are $45-$100 for reserved seats. VIP tickets, which include a post-performance reception, are $250-$500. For tickets, visit mosesianarts.org, call 617-923-8487, or visit the box office. For more information about Upstage Lung Cancer, visit this website.
By John Amodeo, EDGE Media Network contributor