MACARONI KID SOUTH SHORE – When parents face the complex decision of where to send their energetic, curious little ones to be educated, there are a multitude of options to consider. Daycare, part-time and full-time pre-schools, in-home daycare – the choices can be overwhelming. One option for parents to research and consider, which allows children to explore right along with them is the Montessori method. Old Colony Montessori School (OCMS) in Hingham aims to make a parent's decision a bit easier and help ease their children into a school environment, in a customized education model, while having also having fun and growing into great students.
OCMS was founded by a group of parents in 1963 and is one of the oldest Montessori schools in the country, the oldest South of Boston. It offers early education programs for children ages 2.9 to 9 including art, music, Spanish and even special enrichment programs such as outdoor classroom learning and organic gardening. One of the unique programs that sets OCMS apart in its Montessori curriculum is the community service component that is built into the school's program.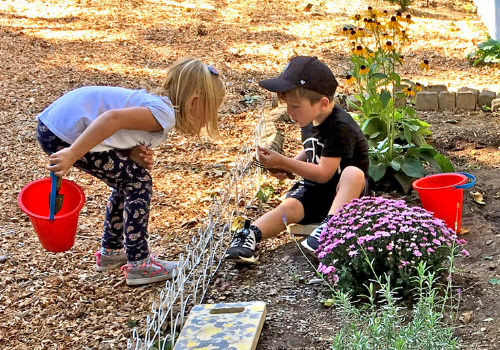 The history of Montessori dates back to 1907 when the namesake's founder, Dr. Maria Montessori opened her first Children's House to help develop and educate young children in inner-city Rome. Montessori's method of teaching was unheard of at the time, and focused on allowing children to explore, create, and learn naturally, with minimal direction from teachers. She believed that this unique approach helped to foster an environment of self-education and creativity that knew no boundaries, believing that education is a natural process that each individual child adapts to in their own unique way. There are currently more than 4000 Montessori schools in the United States alone, found on six continents around the globe.
When a group of determined, hard-working parents had the idea to start a Montessori school in Hingham in 1963, they could have never imagined what their dreams would evolve today. What began as a one room school with 15 children now serves more than 100 eager children throughout the Boston's South Shore. The Children's House offers half-day and full day options for children ages 2.9 to 6 for pre-k and kindergarten, and the Elementary classrooms house children ages 6-9 for a three-year learning experience focused on providing students the tools and environment that they need to learn independently.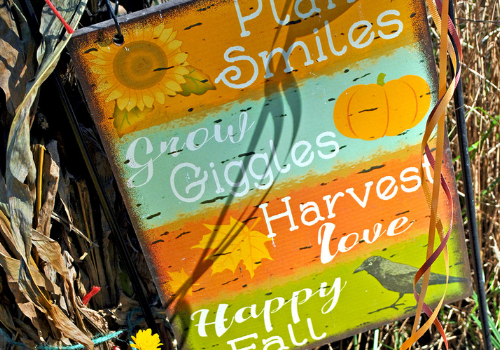 Several generations of families have experienced OCMS since its inception 55 years ago. Their choice is clear when you ask them why they chose the popular Montessori school. Carrie-Ann Tarzia attended OCMS for 3 years as a toddler, and now her son Carson is a student. She credits the program with instilling a sense of importance in her that she hopes carries on with her son. "Old Colony Montessori provided me with a sense of joy in learning, and the feeling of belonging in a community. Montessori has taught me to be curious and independent about finding the answers."
Although OCMS culminates at grade 3, parents have seen that the transition in to public schools is seamless when exiting OCMS. As a parent since 2013 with three children that have attended OCMS, Vicki Fine says that a Montessori education helped to shape her children into great role models and great citizens of society. "They become individuals who drive themselves, and they're independent and curious. Students learn to public speak at an early age and it creates such a strong foundation that can transition to any public school," Fine shares. She stresses the importance of recognizing that each child is different, and that a Montessori education can work for all types of learners, since it allows the student to learn at their own pace and in their own way.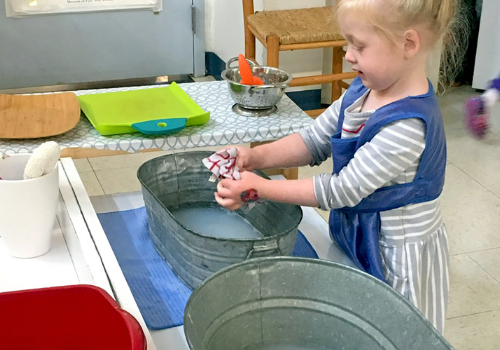 The school is governed by a dedicated Board of Trustees that represent diverse backgrounds yet share the same vision of providing a Montessori education to students on the South Shore. Sam Allegrini of Norwell has held a seat on the board for 5 years, and currently serves as Board President. His son is in his sixth year at OCMS, where Sam says he saw huge jumps in developments and vocabulary right from the beginning. Since the model is flexible to fit the needs of the student, it is a structure that kids help create. "Along with the academia that Montessori provides, it instills compassion and care between kids and recognizing where someone might need help whether it be in the classroom or in the playground," Allegrini said.
One of the hallmarks of the Montessori method is allowing the child to guide themselves through the learning process by providing them with an environment that encourages freedom to explore and create with the resources that are provided. Unlike traditional classroom models, a Montessori teacher serves as a guide to support the passions, collaborative and independent efforts of every child. It's this method that brought Tracey Buckeridge back to OCMS as a teacher after attending the school from age 3 through 4th grade, and seeing her children go through the school. "I love teaching and the Montessori way. The focus isn't on me, it's on the students. The teacher is the guide. You have to sit back and let them be independent," she said. In addition to teaching in the Children's House, Buckeridge also serves as a non-voting member of the Board of Trustees.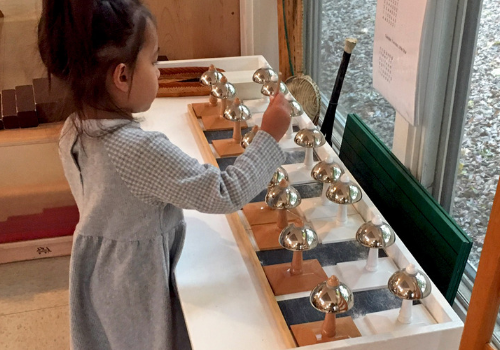 All children learn differently. They all thrive in different situations, with different opportunities. Dr. Maria Montessori was quoted as saying, "I have studied the child, I have taken what the child has given me and expressed it, and that is what is called the Montessori Method."
A wide range of educational models exist in the South Shore area that can provide the right fit for your child. To learn more about rolling admissions, or more information on Old Colony Montessori School, its mission and vision, visit www.oldcolonymontessori.org.