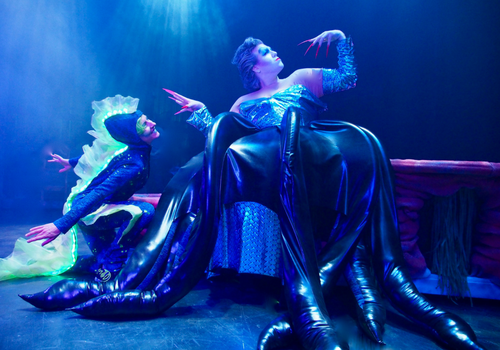 MACARONI KID SOUTH SHORE – Ursula is one of my very favorite villains. I have always had a soft spot for villains. My girls and I recently had the pleasure of being guests of The Company Theatre for the Arts for their current production of Disney's The Little Mermaid. After the show, we had the chance to meet a few characters, and my five-year-old insisted I take a photo with Ursula. When I mentioned that Ursula was my favorite the actor asked: "how did I do it for you?". The question stumped me for a moment because as a grown adult I know they are actors playing roles, but my first reaction in my head was "What you you mean? You are Ursula". Ronald Vorce captured the character so completely that for a moment it didn't occur to me that he was playing a role. Of course, he was, but he made me so firmly believe in Ursula with her desire for power combined with humor and deviousness that, for a moment, I forgot it was a character. Ursula is known for her songs, particularly Poor Unfortunate Souls, made famous by Pat Carroll in the Disney movie. Vorce's fabulously rich vocals only deepened my love for the song and character. In fact, I had no idea that the role was played by a man until I read it in the program after we had returned home. A true testament to Vorce's ability to become Ursula.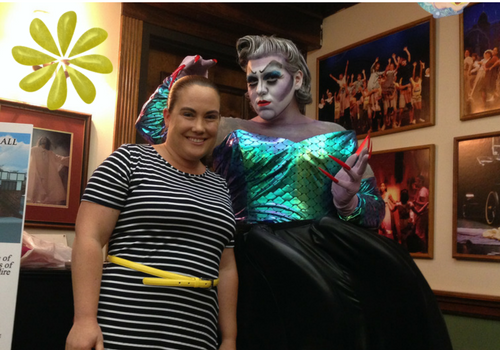 The very best entertainment draws you in and transports you to another world. It's true of the best books, song lyrics, and definitely theater. The Company Theatre's current production of Disney's The Little Mermaid draws you into the magical undersea world of mermaids, sea creatures, strong women, and true love in its many forms. The always fabulous Sarah Kelly as Ariel had my five-year-old in a trance so deep she was overwhelmed by getting to meet her after the show. She shows young children to follow their dreams and stay true to themselves despite the odds. As a mom, I am always hoping to instill a sense of self in my kids. I love theater's ability to go beyond entertainment and reinforce important values. Local sixth grader Colin SanGiacomo as Flounder was sweet and endearing. He had my seven-year-old laughing out loud throughout the show. The sets are gorgeous, the special effects magical, and the chorus performances of Under the Sea and Kiss the Girl spectacular! Do not wait to purchase your tickets to Disney's The Little Mermaid. The performance runs through August 20th and as with all great Company Theatre productions they will most likely sell out!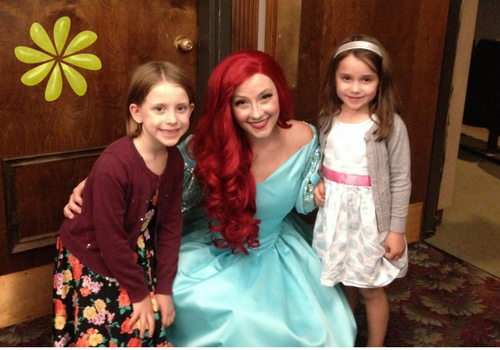 ​Tickets for Disney's The Little Mermaid are $41 to $43, matinee and evening performances are available. For a complete performance schedule, to order tickets, or for more information, call the box office at 781-871-2787, email boxoffice@companytheatre.com, or visit www.companytheatre.com. The box office is open Monday to Friday from 11 am to 6 pm and during all performances. Free parking is available on site, and the theatre is handicap accessible. For the latest information on programs and performances, please visit the website, or follow The Company Theatre Center for the Arts on Facebook, Instagram, and Twitter.
By Laurie Corbett, production image by Zoe Bradford